About NewMango
NewMango is a collaboration of highly skilled and professionally qualified practitioners in Careers Education, Information, Advice & Guidance. Their aim is to support all individuals to move forward successfully into education, employment or training and especially assist those who need additional support to achieve their goals.
Steve Newman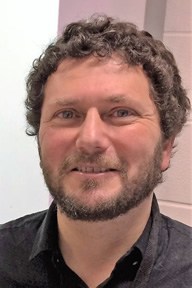 Click here for testimonials
Click here for articles
Steve is a professionally qualified Careers Adviser with over 10 years experience working directly with 13-24 year olds in schools, further and alternative education settings.
Specialist experience in supporting individuals to manage their emotions.
Steve is skilled at mentoring and engaging young adults to overcome challenges so they can focus on moving forward positively. He has an excellent knowledge of employment, education, training provision and opportunities in the Bristol and South Glos area.
Steve has identified a real need for emotional and empathic awareness by a non parent/carer or teacher to support students with anxiety, school phobia and other stress related illnesses through Year 11 and into Post 16 opportunities amidst the pressure of exams, physical, mental and emotional development. His mentoring skills and coaching techniques has assisted such students to re-engage in school and society.
Since 2006 Steve worked for 5 years as a Personal Adviser offering Careers Education, Information, Advice and Guidance to 13-19 year olds. He has also worked for 5 years as an Education Programme Co-ordinator designing and delivering programmes to support 15-18 year olds to re-engage into education, employment and training. Prior to 2006, Steve was a Personal Support Worker in Further Education Colleges and worked within the Bristol City Council's Disabled Childrens Team.
Professional Qualifications
Certificate in Education (Cert Ed) – University of the West of England
QCF Level 6 Diploma in Career Guidance and Development (presently updating OCR Level 4 NVQ in Learning, Development and Support Service)
Registered professional and member of the Careers Development Institute
Jo Newman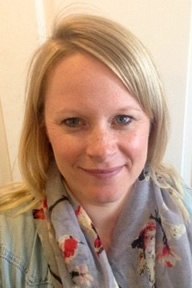 Jo is a fully qualified Careers Adviser, providing impartial Careers Education, Information, Advice & Guidance (CEIAG) to support young people to make informed choices about their future and in particular regarding education, employment and training opportunities.
Jo has over 10 years' experience within the education sector and she is also qualified to deliver training and qualifications in the workplace.
Jo primarily offers guidance and transition planning to young people at Key Stage 3 and 4 on a 1:1 basis or more general careers guidance to groups and classes. She is especially interested in working with vulnerable young people who need additional support to progress, this being her main area of expertise. She also works with individuals between 16-25 who would like individual careers guidance to consider next steps or are unemployed and needing careers guidance.
Jo believes the key for a young person to make a successful transition into Post 16 learning or employment is to identify provision that is suitable for them so they feel comfortable and confident and fully understand the choices that they have made and how that links to their future. Her approach is flexible and person centred with the aim to support the individual to achieve their goals. She is always aware of their needs and able to empathise with their past and present situation to look at ways to progress to a positive future. She provides information, advice, guidance and support to individuals and groups of young people in enabling them to successfully participate in appropriate learning opportunities and encourage them to reach their full potential by assisting in the identification of realistic routes for future progression and moving forward.
Professional Qualifications:
Post Graduate Diploma in Careers Guidance (Pg Dip CG)- Level 7
NVQ Level 4 Advice and Guidance
Registered professional and member of the Careers Development Institute